PWB
We teach Performing Arts to disadvantaged children in order to give them a more positive outlook and help improve their situation. Please see our ABOUT US page for more details.
We have two main streams of operations.
PWB-International – we run tours to Nicaragua, India and Kenya each year from Jan to March / April and we have just selected our final teams for the Jan 2019 Tours to India and Kenya. Unfortunately the Nicaragua tour is not going ahead this year but we hope to support our partners in other ways and to return in Jan 2020.
And PWB-UK – we are also starting to teach disadvantaged children in the UK. We are currently looking for more partners and funding in the UK. Please get in contact if interested.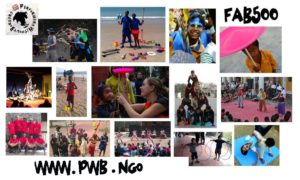 Please follow the link below to donate to support our vital work.
PWB operates purely through individual giving. It only takes 5 mins and means we can collect tax relief on your donation.
Why not become officially fabulous and join the FAB500 for a donation of only £2 or more a month?
Keep up to date with our work and follow us;
Find us on facebook. Read our blog posts.
Browse our photos. Watch our videos.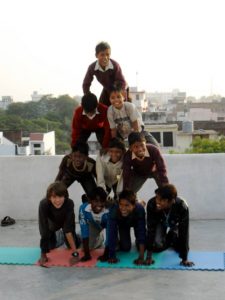 UK charity no.: 1121236