PWB-UK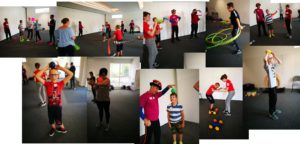 PWB is now starting operations in the UK. We aim to work with mentally, physically or financially disadvantaged children across the UK.
So far we have done workshops with the Manchester Deaf Centre (see photo below) and the Royal Blind Children's Society in London (see photo above), as well as doing activity days for St Vincent's school for the visually impaired. We are also partners with the Henshaws Trust in Liverpool.
We are keen to find more partners all over the UK, so please get in touch if interested in having a circus skills workshop at your school or organisation.
We are also going to start applying for funding so please get in touch if you have any ideas of can help with this process.