Tour Memories – Looking back with past Volunteers
Categorised in: PWB Central
By Tour Updates
Who are you?
Peter Duncan, one of the founders of Circus Eruption, Integrated Circus in Swansea, social circus trainer, board member of Circusworks, a contributor to EYCO  (European Youth Circus Organisation) master classes, and ASK  (Assistants Sharing Knowledge) development and dissemination. I went with PWB to Greece, Samos in December 2019.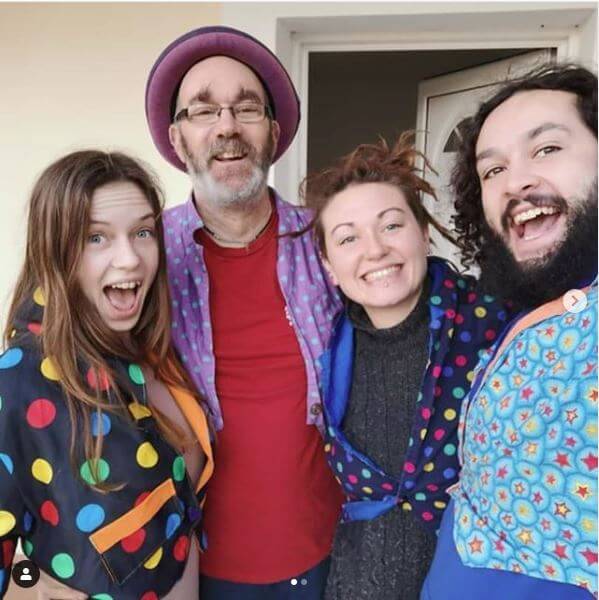 PWB Team Samos
The Tour
My report is different from the others as I did not go on a long tour, and the tour was a partnership with another organisation – The Flying Seagulls! I was interested in supporting PWB's work but with a busy life and running a training business I could not see how to create several weeks to contribute, then late in 2019 I heard of an opportunity- The Flying Seagulls had a long-established facility in Samos but were looking to bring out teams to add a "new flavour" and energy in a challenging site. PWB was looking to create a small team to join them.
A commitment to go was followed by a wave of generosity as friends, family, juggling groups gave money, kit, equipment. More than I could carry – so raffles and auctions generated more money. Online courses and a safety briefing got me orientated and prepared though a bit apprehensive. 
Meeting the team was interesting – they were all highly skilled and motivated, and all younger than my son. We were destined to be a well-led and strong team. The Flying Seagulls have a particular energy and style and we discussed how we would contribute and compliment their work. What I expected – huge numbers of excited children, many adults appreciative of the work, challenging conditions. Structured activities. What was unexpected – they physicality of putting up and taking down a big tops walls twice a day (Caused by an enforced break) We got more efficient but it was still hard. Working around food and resource distribution on the same site. The honesty and generosity of adults in desperate circumstance. How quickly we meshed with the Seagulls, in offering games, skills, shows, films, discos.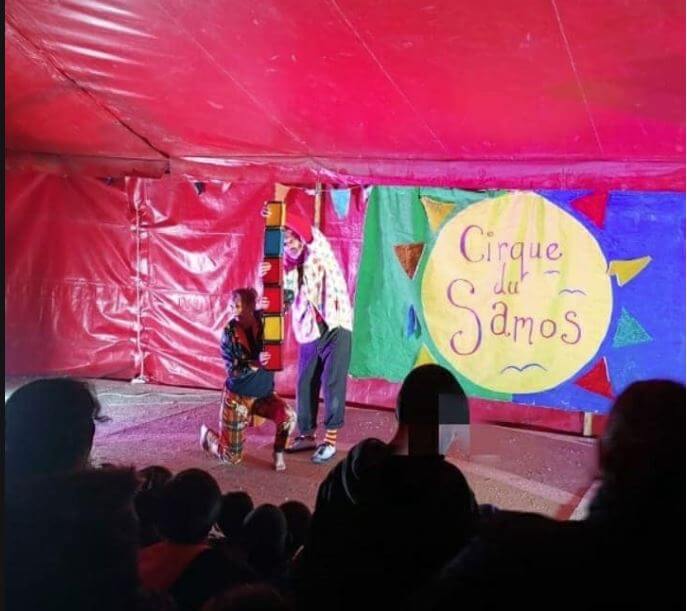 Performing an evening show in the Flying Seagulls tent!
Clear memories- leaping onto a stage to lead a mass scarf juggling as the weather turned and a change of plan put "everyone into the big top". A tuba playing, call and response singing as dozens of children responded to a "call to play" and came racing down the hill to us. The appreciation of parents knowing their children were playing and laughing – therapy in a challenging place. Eating together, refining strategies and making plans filled our evenings, so very little time or space for reflection during the frantic time in the camp, but a ceremonial thanks and party, and reviews on the way back were valuable as we "decompressed"
I am grateful I took the risk and joined the tour, friends and family view me differently and this report ends in a shipping container. Newspeople were collecting for winter clothes for the camps reached Cheshire, I received so much money I bought all the coats in two local charity shops and drove a car full to the collection point – people know the difference PWB makes.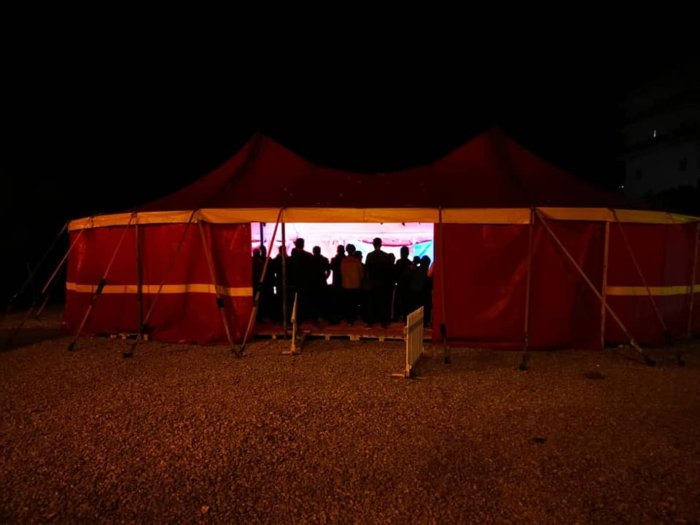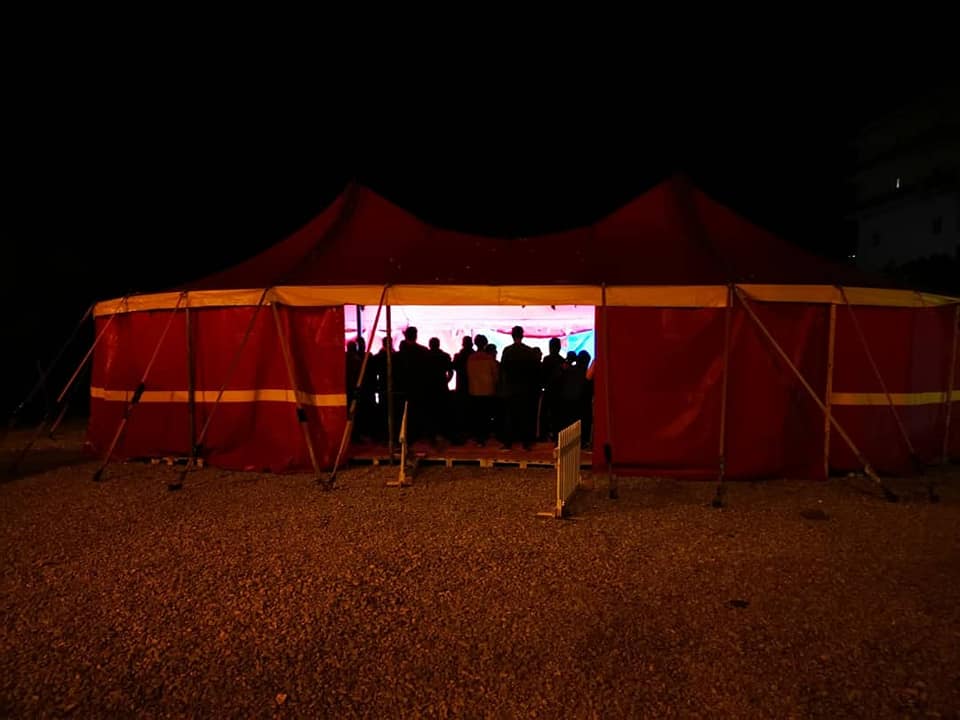 A fun-filled happy evening, everyone inside and warm to watch the show!