PWB Team India – Namaste from the Road to Ahmedabad
Categorised in: India 2017
By Tour Updates
Namaste from the road to Ahmedabad!
Team India has recently completed its first and fabulous show to a warm and welcoming audience at Kudle Beach, Gokarna. The show has been the culmination of our boot camp adventures and was an incredible experience for all.
So, what was boot camp all about, I hear you cry? The first few days were a crash course in theatre, drama and clowning. We learned about major and minor roles, portraying emotions, reacting to each other and how to interact with and engage an audience. The next two weeks were structured in a way that allowed us to develop the show and refine our skills for teaching. Each day, different people were responsible for developing a warm up, a game and a mini-lesson they could teach to a group of kids – it was a lot of fun to have the chance to learn from each other as well as muck up in class! In amongst this we enjoyed lots of meals with each other – lunch or dinner were often opportunities to go to town to sample the local cuisine and of course, enjoy a variety of tasty desserts afterwards!
A large portion of each day was devoted to the construction and development of the show. This was quite an interesting process. From the initial meetings where we had ideas including hopeless clowns, robots in dodgy costumes, pirates and snorkels, we developed a heart warming tale of a group of friends and their broken blender which, when fixed by a Unicorn and her assistant the Duck, unleashes a world of circus magic. It was exciting to see everyone step into their different roles – whether they were choreographing routines, learning dances, editing music, creating posters, acquiring materials or the late night painting of our magical blender – everyone put in their two cents to help develop a spectacular show. We were also assisted in our rehearsals by a visit from Ali from Kathmandu Circus. She has an extensive history in the performing arts with No Fit State Circus and was keen to see what bootcamp with PWB involved. Ali provided friendly advice and was also our guest cinematographer down on the beach.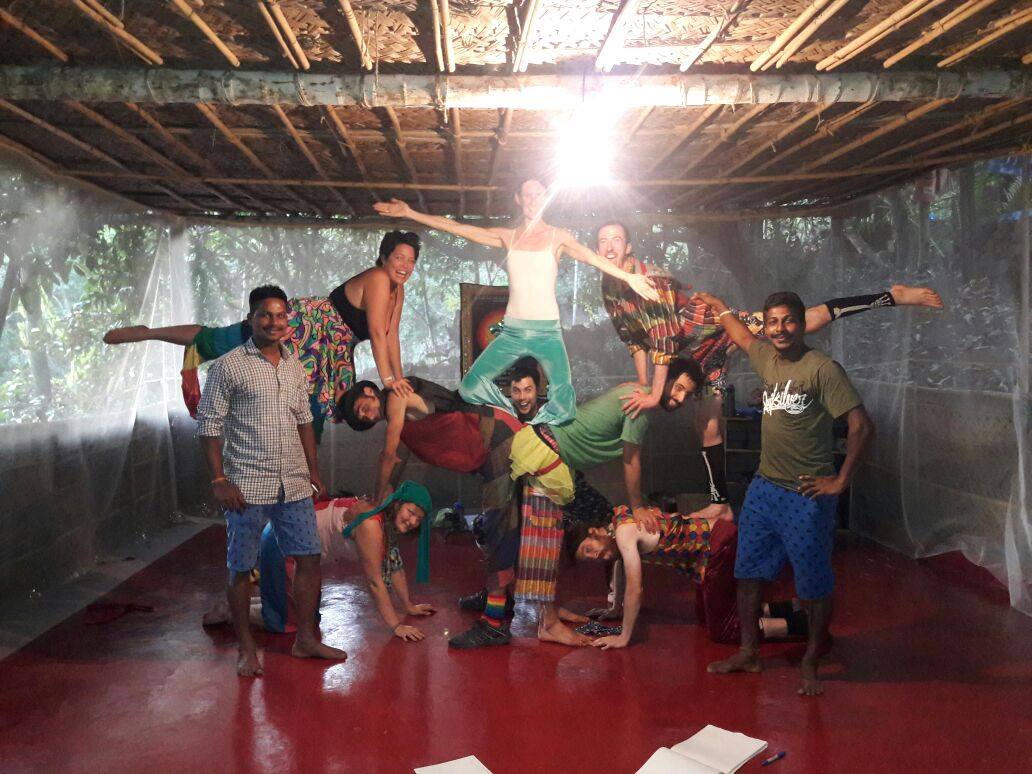 The show itself was fantastically exciting. After dragging all the equipment down to the beach for our twilight show, we were faced with a new challenge – how to prevent our magical blender from blowing away in the wind! Fortunately through a combination of burying it in the sand and tying it down it remained in place for the whole show. We paraded up and down the beach to gain attention and were aided by some delightful local kids who chanted and whooped the whole way! The show was definitely a hit – not only did the crowd respond by donating a generous amount of money, one of our main characters Johnny (the Duck) had a young girl run up and hug him during a bow in a fit of excitement. Our show even made an appearance in the local paper.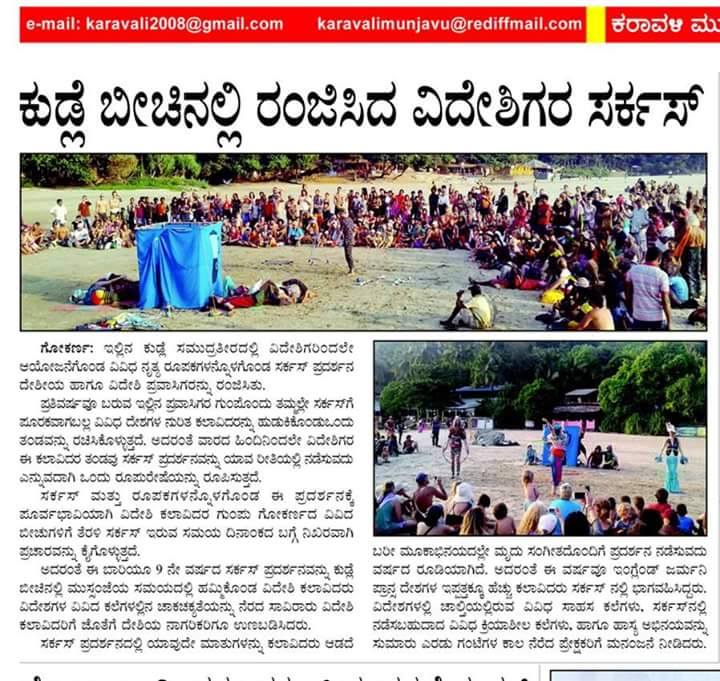 Oh and to update our animal adventures: Ling and Grant had a late night encounter with a python on the way back from the beach. Fortunately it allowed them both to pass and slithered slowly on its own way.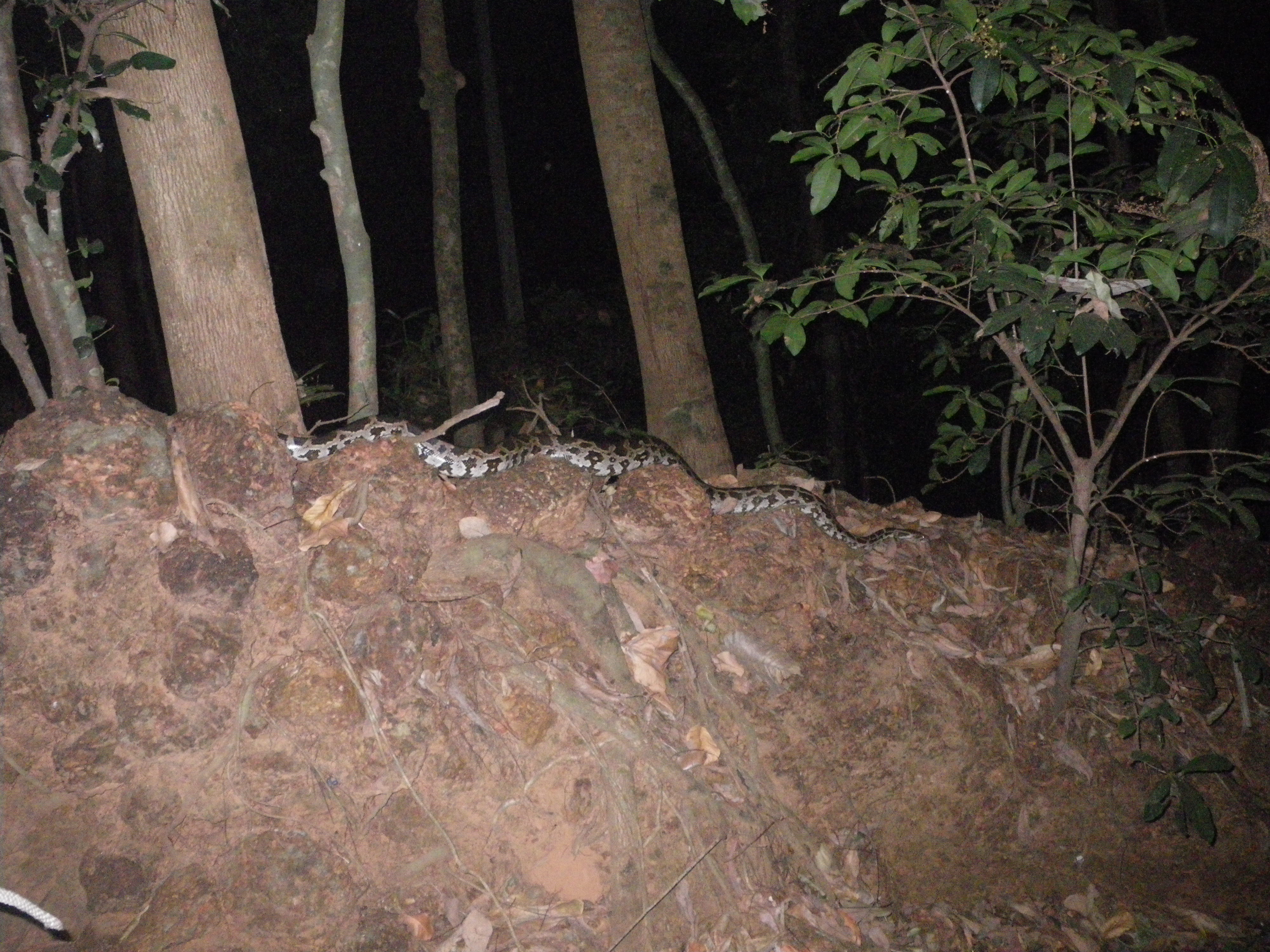 We are now off to Ahmedabad for a week! The whole team is incredibly excited to meet the kids in our first project with Manav Sadhna.
Till next time.