PWB KENYA TOUR 2019 – meet the team
Categorised in: Kenya 2019
By Tour Updates
Here is a quick introduction to the PWB Kenya Tour 2019 team:
Abi Cooper, 32, UK – Tour Coordinator
No stranger to social circus projects Abi has been involved with PWB since 2013, since that first volunteer experience Abi has grown to be our PWB Tour manager.  Abi specialises in aerial acrobatics most recently flying trapeze but while her feet are on the ground she loves juggling, spinning and twirling almost anything. With over 10 years in the circus industry performing, teaching and developing PWB projects including creating and maintaining the Kenya tour. She says "I've always been artistic and I love to share the fun of circus with people who are maybe not able to access it. I've had so much help in my circus career it's part of the circus heritage to pass it on.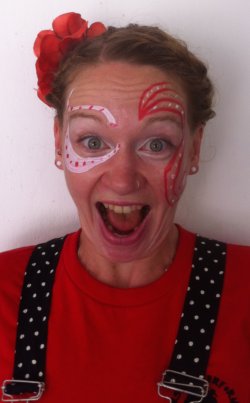 Fer Ruz, 32, Mexico
Fer is a hula hooping certified instructor and has been teaching and performing for over 7 years.  She also dabbles in juggling, slack lining and aerial silks, and loves finding ways to combine them.  What Fer loves most about flow arts is the way it brings people together and connects the mind, body and soul in a way no other discipline does.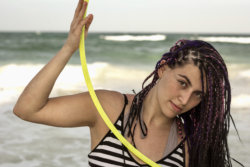 Héctor García, 40, Mexico
Héctor started volunteering as a hospital clown while studying graphic design. He began to take the craft of being funny more seriously and delved more deeply into clown, improv and stand-up comedy. Still unsure himself if he's more of a geek or a nerd.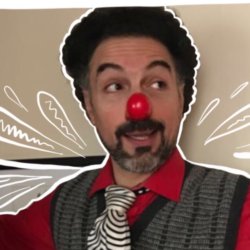 Elena Puchelt, 20, GER
Having always been surrounded by her dads juggling props, Elena finally got her own pair of Poi for her 10th Birthday. Soon after, she visited her first Juggling Convention and got sucked into the Juggling Community which became her second family. After finishing school in Germany, she moved to Bristol to study two years at Circomedia – Centre for Contemporary Circus and Physical Theatre. Here she had a great time learning, trying out, playing and creating and fortunately, also found out about PWB. Now she is super excited to go on tour and be able to give something of her passion for Circus to other people.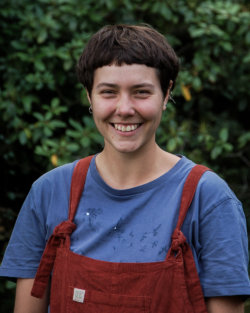 Benjamin kirsch, 29, USA
Grew up with a passion to perform in front of an audience. Now a full time professional Circus artist traveling the globe teaching circus arts and performing for Tv shows, Circus shows, and events of all kinds. Specializing in Movement prop fusion, excited to stretch people's imagination and create new experiences that are out of this world.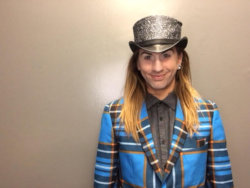 James Ratliff 29, USA
Also known as " LucidFlow" James has over 10 years of experience in Parkour and is an avid Tracer and loves teaching future ninjas. James is also an acro yoga teacher, an acrobat in training and also skilled in contact staff manipulation.  Teaching and serving are huge aspects of his life and he can't wait to spread the joy of movement to Kenya!