PWB INDIA TOUR 2019 – meet the team
Categorised in: India 2019
By Tour Updates
Here is a quick introduction to the PWB India Tour 2019 team:
Daniel Griffiths, 28, UK – Tour Coordinator
Daniel is back! Facilitating the 2019 tour to India after thoroughly enjoying his first tour in 2017. Looking forward to using circus arts to create joy, happiness and fun and improving the lives of the communities we work with. He has experienced himself the powers of circus and in turn shares his experiences and skills with all sorts of youth and community groups. He loves traveling, the Indian culture and teaching circus arts and is looking forward to the challenges and opportunities of the fast approaching tour.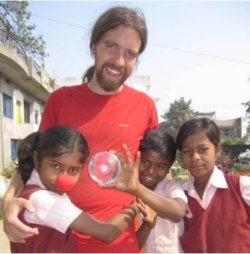 Erika Brocca, 32, ITALY
Living in Ireland for the last 6 years. I am working as Project Coordinator in a Manufacturing Company and Managing a Circus Centre called Dublin Circus Project in Dublin. I am teaching partner acro  and Flexibility; performing and training: partner acro, trapeeze, contortion and  fire (staff, poi and staffs) since 5 years. Sometimes I take work and life too seriously, that's why I love circus people – because they remind me all the time there is no reason to do it.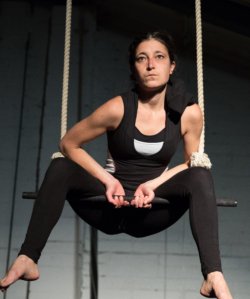 Matt Stoker, 40, USA
As a skilled flow artist and fire performer, Matt Stoker has more than 23 years of experience manipulating flower sticks (i.e. devil sticks), with additional skill in staff, poi, and traditional juggling.  Also, having lived for two years in West Africa, and toured through other parts of Europe, the Americas, and the Caribbean, Matt is eager to explore the world and share his passion for the flow arts with all who express an interest.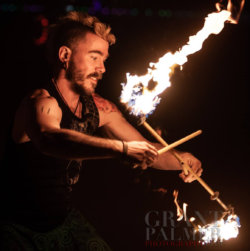 Chaka September, 31, UK
Chaka is more of a photographer than a performer, he's planning to make use of both of these skills whilst on the tour.  A long-time member of Spinning@ in London he's been spinning and juggling for over 13 years and has picked up most props at least once in that time currently he's enjoying juggling staffs and spinning poi.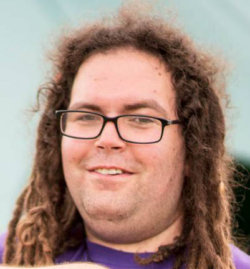 Ashlee Galliford, 25, USA
Ashlee G is a multidisciplinary artist hailing from Houston. She specializes in spinning poi, but has developed a deep love for club juggling over the past year. She is so excited be apart of PWB, as teaching, traveling and circus are her biggest passions. She believes this experience will enable her to bring magic lives of others and truly make a difference.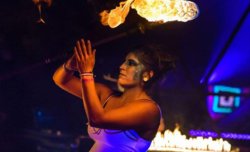 Logan Geothe, 29, USA
Logan is a seasoned juggler of humble southern Tennessee origins. He began his juggling career in 2011 while studying Physics at Otago University in New Zealand. Despite brief love affairs with various other forms of expression, his scientific pursuit of the perfect toss still shows no signs of slowing. His studies include juggling, musical performance, improv theatre, fire performance, stage craft, dance choreography, and mime. He has achieved excellence in object manipulation, stilts, slackline, and the object of his greatest passion: juggling. His pursuits found him teaching and performing extensively in the United States, New Zealand, and Central America, and at such esteemed festivals as Firedrums, Circulation, IJA, and many more! He has won awards for the Best Juggling Performance at the Central American Clown Convention and holds a strong claim to the contested title of "Tallest Fire Juggler in the World" that he doesn't like to talk about. Upon his most recent return home to Tennessee with his dedicated passion and skill set he successfully cultivated a thriving circus community that continues to grow and achieve spectacular feats. Above all he endeavours to spread the joy of juggling and the warmly embracing community of object manipulation to all those who might also find within it meaning and inspiration.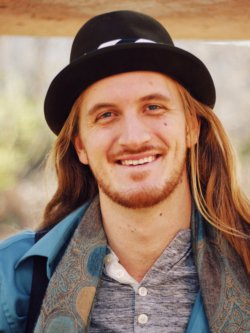 Georgina Disney, 25, UK
Having graduated from Circus University Gina Is keen to put her skills and knowledge towards helping others, having a background of working in the healthcare industry with children as well as personally being a performer from age 8, she wants to now focus her two passions into one, Social Circus! 'I can't wait to meet all the people and just have a ood clown about'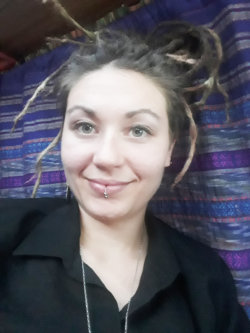 Iain MacDonald, 25, UK
Iain MacDonald is a multi-talented circus artist from Glasgow, Scotland. He has been practicing circus for the last 11 year and working professionally as a performer and teacher for the last 5 years. He is the founder of Glasgow Fire Spinners and is an organising member of the Glasgow juggling club as well.