Our Final Week – León Project
Categorised in: Nicaragua 2018
By Tour Updates
Our final week in the Leon project has been wild.
Several weeks ago our tour coordinator let us know about an upcoming epic week of work: Show Week. Amalia Cuadra, the incredible woman who works tirelessly running the organisations we work with (Niños Del Fortin and Las Chavaladas) created a bunch of outreach work for us in local government schools.
You might have read about our 45 minute show in earlier blogs. Sometimes it spans to an hour including setup, clowning around with the crowd to warm up the show, and moments inbetween. It's a charged and hilarious smorgasboard of our skillsets: clown, juggling, diabolo, acro, dragonstaff, hoop, contact ball, hat juggling, and slackline where we can.
For this week, the Challenge was: 11 shows in 4 days.
The team discussed at length what it would look like to do this many shows in just a few days. It concluded that we might be tired, need to take more time to stretch, and the possible mental effort needed to create the comedy and some of the more physically intense parts of the show. Our team are superstars when it comes to performance and everyone gives it their all, every show. So after considered discussion, it was with great excitement and the quick working-out of a new sequence that we entered into this week, with washed costumes (well, most people) and a kit bag ready to go.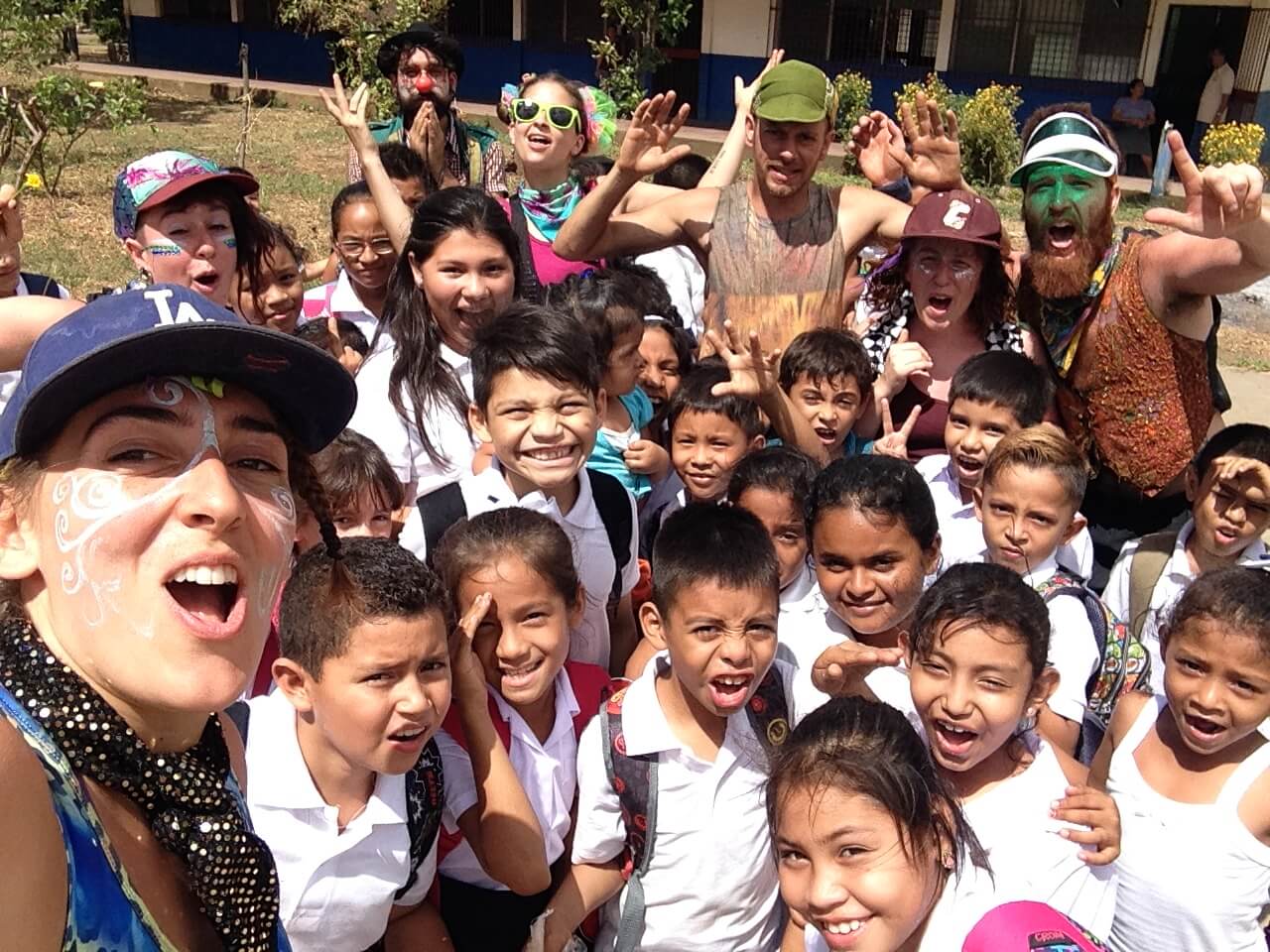 The other challenge was: be ready to go at 8am.
On those days we were up at 6.30, warming up and eating breakfast, and in the Hilux van by 8am. Team mum (go Ivy) was super helpful in hustling our little bleary-eyed heads into costume, out the door and into the truck by 7.50. Sometimes we were a bit crazy, a bit loopy and singing loudly in the morning. I think one morning we pumped rave music on the little speaker to wake ourselves up.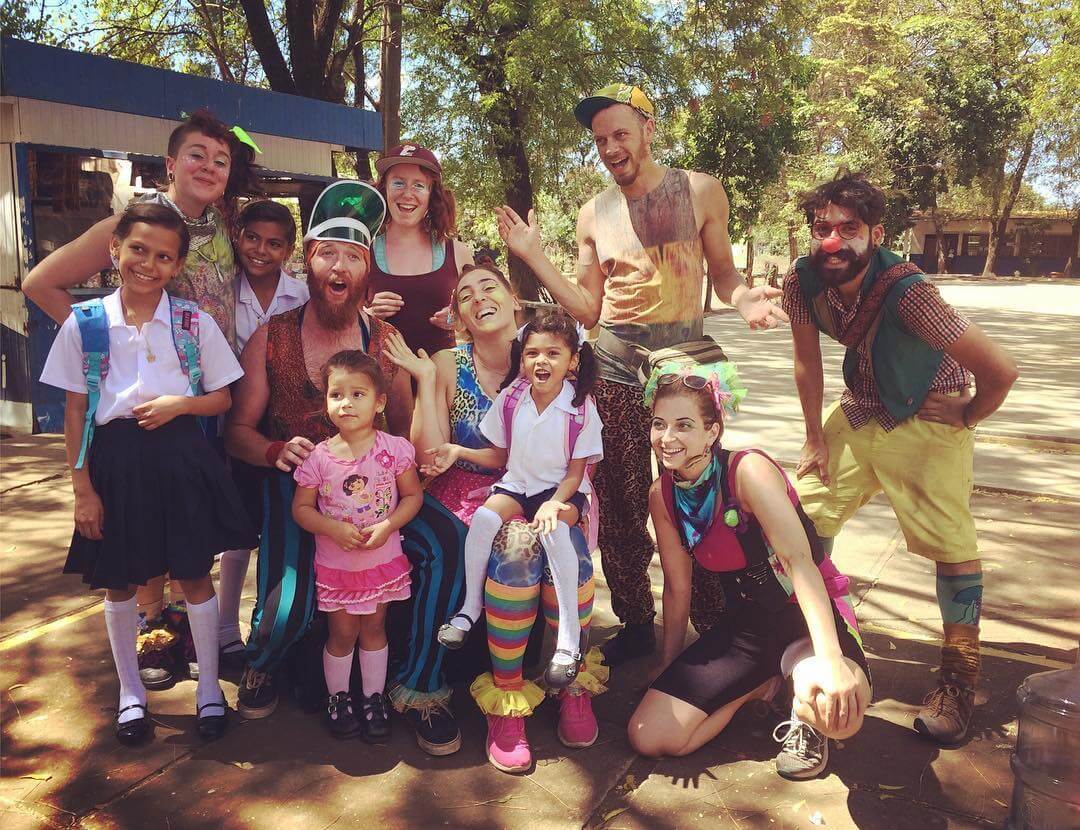 The energy of performing in the government schools was quite different to where we'd been in the local barrios, and in the mud. There was a level of chaos we'd not yet seen, including stage rushes of 50 kids (ermm, pause the show, re-establish the stage, and, um, on with the show!), kids running to find shade mid-show (which meant changing the orientation of the show in a heartbeat) and generally super-excited children who were so happy to see us. We noticed a lot of the tuck shops were loaded with sugary candy lollies, which sometimes explained the level of chaos. At certain moments it was definitely challenging: for instance, inbetween Day 2, Show 2 and Show 3 energy levels were flat. Luckily our driver found us a glorious Comedor (local cheap delicious eatery) that had a garden out back, and we found an hour of refuge inbetween shows.
The great thing about the PWB tours is the deep understanding and discussion of what we're doing and why, which Jake has been really thorough with. The question was raised: why do so many shows when we could be spending that time working with kids for this week? The context is this: the children who are in the organisations, whose background comes from working on the rubbish dumps and surrounds and on the streets, often have a harder time being allowed to enter local government schools. In the past there have been things in place that have made it hard for these children to be accepted into government schools, some of which still remain. It's a testament to Amalia's work and the work of the organisations that at almost every school we visited over this week, several children ran up to us who we'd been working with at Ninos Del Fortin and Las Chavaladas! They were stoked! It was both incredibly heartwarming and cool to see, and I got the immense sense of contributing to an organisation that is doing great work in the world, here in Nicaragua. So the greater context of Show Week was to highlight the organisations, their work, and hopefully break down some of those restrictions for children who have come from these backgrounds from entering government schools.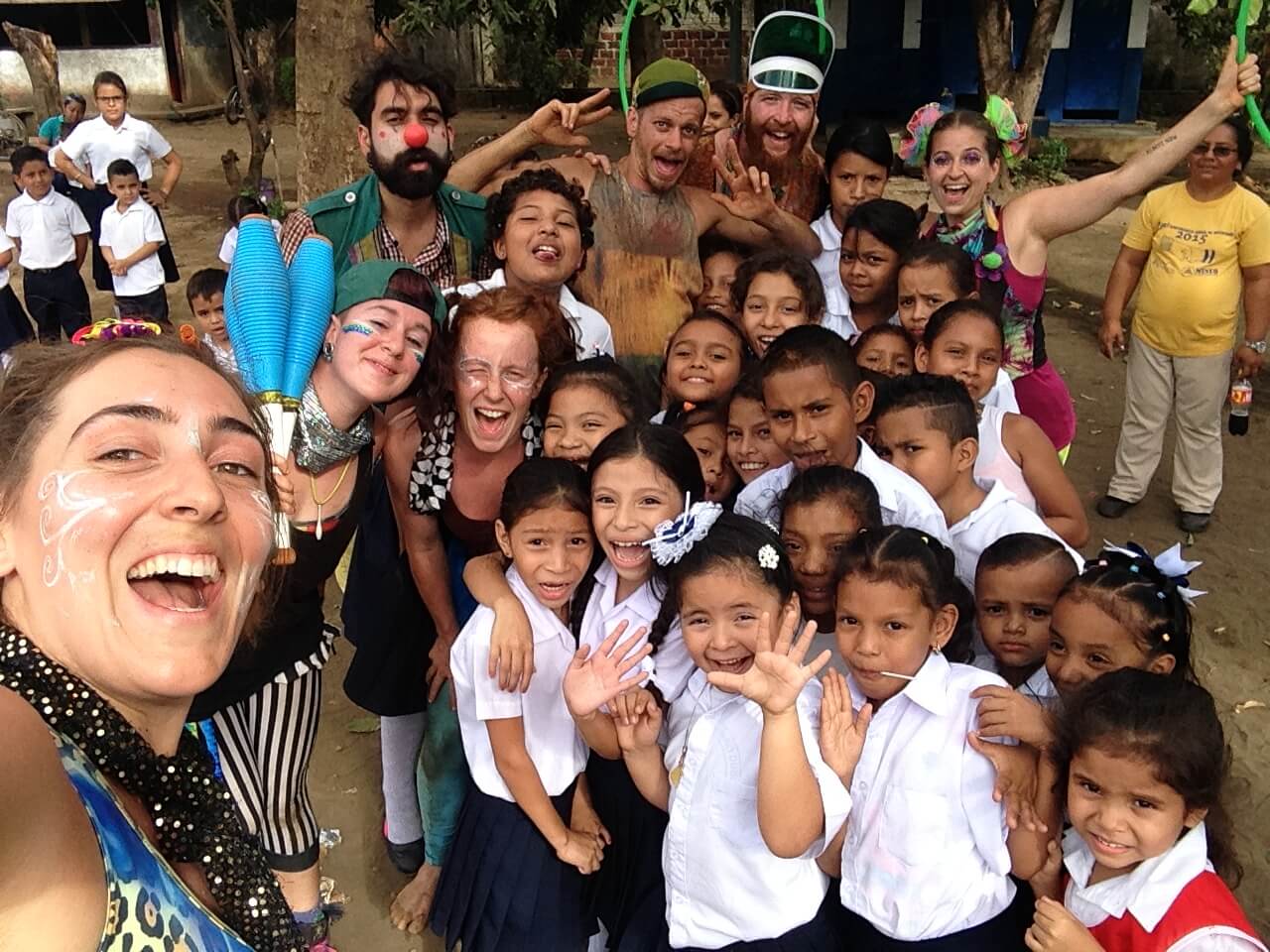 It was a truly whirlwind end to the project in Leon. On Friday, we had our final day working with the kids at both Niños Del Fortin and Las Chavaladas. Some final run-throughs of pieces, acts and routines that we'd worked on with them, a mini-show at the organisations, and then after face paint and some costume decorations, straight out to the main square next to the cathedral. Lots of the kids who were visibly nervous went ahead and performed in the public show anyway. Needless to say, we were SO impressed and happy with their efforts, and so was the audience! And then it was over.
It all moves so quickly here, and it reminds me to really pay attention, give my whole focus and be the best person I can be while working with these kids, because the time is precious and we are contributing to something over time that is allowing these kids to form skills and practice them when we're gone.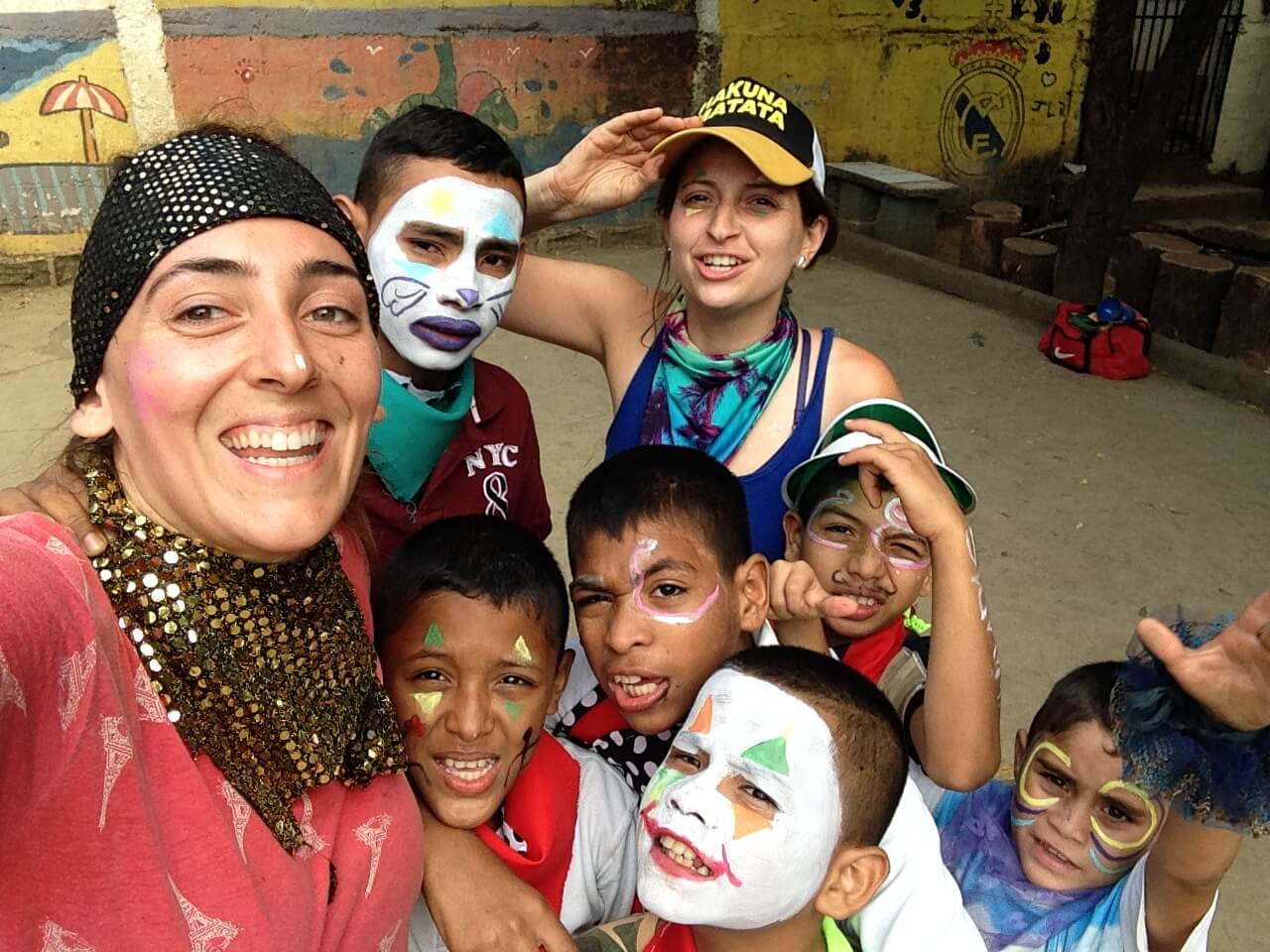 Particularly, three of the Las Chavaladas boys had created a clown routine entirely by themselves: it was so funny we nearly cried with laughter. We added a few slapstick bits here and there, had some notes to add on playing out the the audience, using sound and the centre of the stage, but the routine was more or less entirely self-created and run. It was amazing to see that these kids have taken what they learnt last year and the year before with PWB and created something solid that was funny on so many levels.
Well, that's it for now. Our next blog will cover our week off, and what we all got up to!
xo Helen