Dan-yhavad Kolkata
Categorised in: India 2017
By Tour Updates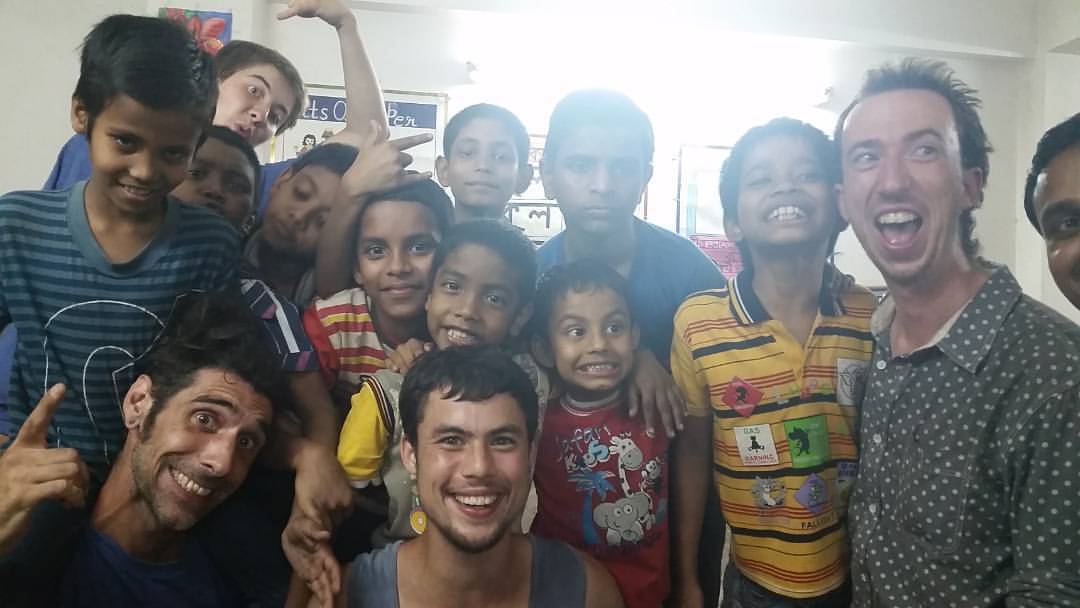 Benji, Mika, Johny and Grant enjoying the session.
With everyone refreshed after the break, a group meeting was needed to discuss the plan of action for Kolkata. The organisation we are working with is called The Hope Foundation. The Hope Foundation carries out vital work in the local community helping children in extreme circumstances escape their lives of tremendous difficulty. The children we are working with have experienced lives of poverty; living in unsafe conditions on the streets and the organisation maintains its operations protecting and relieving children's experiences of physical and sexual abuse. With many children as young as five needing support, The Hope Foundation provides an important service for them. It releases them from lives of hard labour previously required to earn money for food and provides a safe and nurturing environment to help the children grow. It provides food, water sanitation, education and frees vulnerable children from child labour funding and operating over 60 projects. It's healthcare programme provides immunisation and ante-natal care, saving the lives of thousands of children and their mothers.
Performers Without Borders have a broader remit and contact with many children here providing a safe space for the children and engaging them in fun activities. This is providing relief and helping their cognitive development.  We provide circus skills, games as well as shows across the community. The organisation has returned to the same areas and the children clearly look forward to and get excited prior to the few weeks we spend here. Most of the children we work with here did not have a fixed residence before they were cared for by The Hope Foundation. They now have a home with many organisations developing their lives. This huge difference and certainly gives me hope.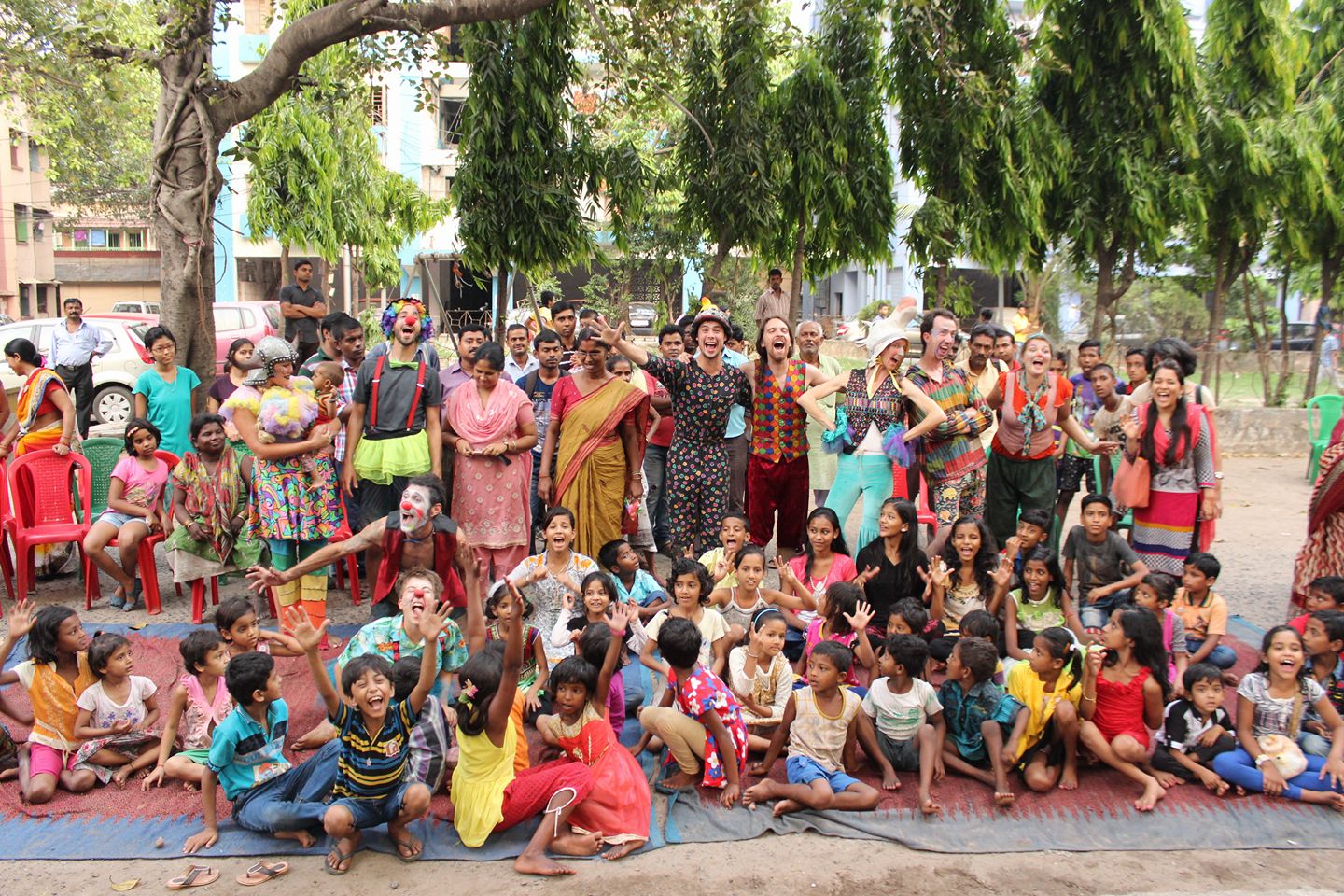 After show fun at the Seagull Project
The children often have a restricted space to practice circus skills which requires us to adapt our teaching methods and our performances in order to effectively teach the children. Many relationships have been built with the children along the way. They certainly all know my name and I need to improve my retention of theirs. I find my relationships with the other members of my team have continually developed along the way as well. There is a collective openness within the group which resolves any conflict along the way. This is expected with 9 people in a house. I definitely find myself having a lot of fun teaching the children circus skills, performing the shows for the children knowing that I am providing them and safe and happy place when I watch the smiles on their faces. I very much enjoy the company of the people I work with and I consider them all friends. Don't think I would every have an underpants party in a kitchen with people who I didn't consider friends. 🙂
My current designated position within the team is 'Team Mum'. We have different roles at different places. I feel quite a lot of pressure due to the requirement to keep the household maintained with essentials like food, water, cleaning equipment etc. I wish to please everyone and the last team mum Benji, who did an excellent job, made life smooth for everyone. I am doing OK at the moment. I have 10 GPS points in my phone to manage my way around the place and function as team mum. I often get good deals due to my ability to speak more Hindi and just general friendliness. My competitive nature amongst such good people and performers has improved my skills a lot. I love India, the people I work with and this experience with Organisation. I will feel sad when it ends but will enjoy the rollercoaster whilst it's still rolling.