Traditional Performance
Sierra Leone has a strong tradition in dance and drumming and our troupe offer many options in terms of a variety of shows they can perform.
Dancing

With several dance routines available, each telling a different story, there is something for all occasions. Performances vary in length from 30mins to 2hours and can involve single performers to groups of 8 or more. Please note that the cost of booking these performances increases with the length of the show and number of people involved. We can also conduct traditional dance workshops.
Max Devil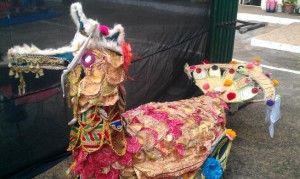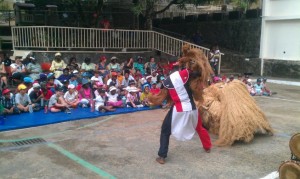 Deeply ingrained in Sierra Leone culture are the mysterious secret societies, which is intermixed with the tribal variations around the country. Arising from this come several different Max Devils that can be performed by our troup.
An introduction to Salone Max Devils (docx)
Drumming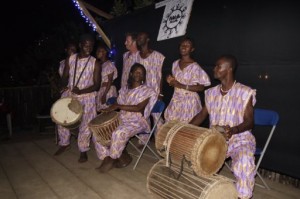 Our drummers are highly skilled and deliver a mesmerizing performance involving complex rhythms and hypnotic beats. These can be performed on their own or together with the traditional dancing to get maximum effect. We can also conduct drumming workshops.