Outreach Work
Our outreach work is focused on orphans and vulnerable children in Sierra Leone who may otherwise have little access to extra-curricular activities and opportunities to express themselves in the performance arts. We mainly focus on teaching circus skills and constructing a show based on circus skills and acrobatics, but can also provide traditional dancing and drumming programmes.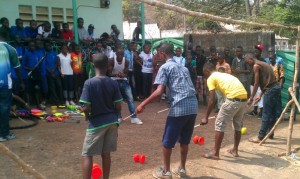 The format is flexible and can be varied to suit the host institution, but at its core is the circus skills workshop where we teach: juggling (balls, clubs and rings), devil sticks, diablo, spinning (poi, staff and plates), hoola-hooping and balancing and beginners stilts walking. As a minimum a single circus skills workshop can last about an hour, and several different classes can be taught in a single day. For more lengthy visits other performance skills are introduced such as: constructing a routine, working with others to develop a show and basic stage craft.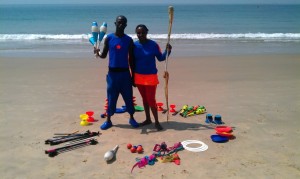 For larger institutions, it may be suitable to run parallel workshops and have circus skills, traditional dancing and drumming being taught at the same time. For programmes lasting a few days or more there will be some repetition of classes to help individuals improve on the basic skills learnt in previous classes.
The benefit of our programme has been tested elsewhere and is varied. In general we believe that by teaching someone performance skills an individual's learning, creativity and team working abilities are developed. Additionally it helps to build confidence, develop empowerment and overcome social barriers. It is also great fun and raises spirits and gives the OVCs access to a safe and cheap play experience.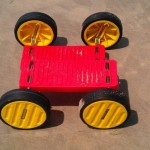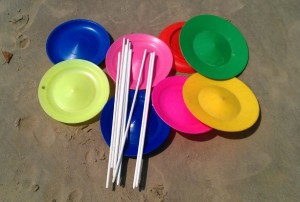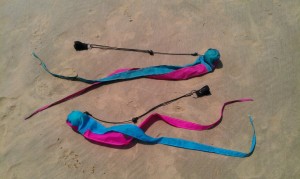 More specifically: 1) the kids learn a new skill that can become a hobby for life or even a career; 2) it can help them feel empowered as they work to achieve a performance goal; 3) it teaches teamwork and cooperation; 4) it can appeal to children who find it harder to express themselves in other academic modes (e.g. reading and writing); 5) …Oh yeah and it's just good fun too!
We can also adapt our workshops to deliver health and human rights messages in a way that is not limited by the literacy level of the audience. Please e-mail or call for more details:
pete@performerswithoutborders.org.uk
or Tel: +232 (0) 79741417