About Us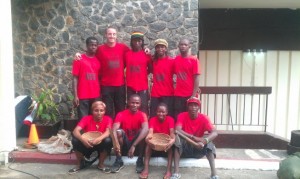 PeWiBo is composed of several national performers and one permanent international performer/coordinator. The core group is composed of – Brima, Morlai, Mummy, Sam, Tessa and Yokie. We also work with several other artists on a more casual basis. Each of the core group is very talented in their own right and offer several quality performance pieces as solo acts (see below). PeWiBo is also composed of one ex-pat, Peachi-Pete, who has extensive experience with organising circus related projects in the UK (he has also been known to perform on the odd occasion). We also plan to support other international artists to come and visit to help train our national troupe.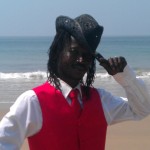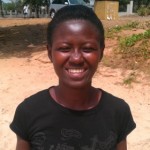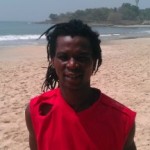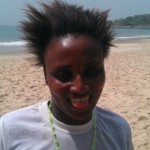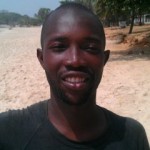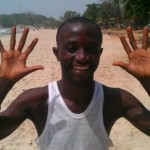 Introducing the PeWiBo Performers (docx)
Together PeWiBo works to provide an outreach programme to teach performing arts to OVCs within Sierra Leone. We do this by visiting worthy institutions and providing them with performing arts workshops for free. We fund this by providing entertainment to donating clients who book our various services. We can also provide circus workshops and bespoke performance arts programmes for any individual or institution, depending on your requirements.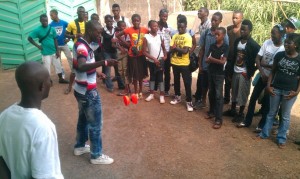 PeWiBo Selone has strong links with PWB-UK and receives much support and advice from our affiliate organisation. However PeWiBo is run as a separate entity and all money raised is used for our outreach programme within Sierra Leone. We also work to train and support national artists and develop a circus skills and performance arts capacity in Sierra Leone.