Donate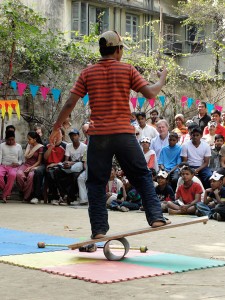 PWB operates purely through individual giving. Support PWB by donating through our CharityCheckout webpage linked below.
Please note: For one off payments click on "I'd like to see other options.." on the link below
All of our volunteers raise money to pay for their living costs whilst on tour, therefore all of the money donated directly to PWB goes towards equipment for the children and the costs of managing our tours.
To donate regularly and join our FAB500 campaign and become officially fabulous click here. We are looking for 500 fabulous people to each donate a small amount (more than £2 a month), which adds together to help us run PWB. You get a lovely thankyou letter and a unique badge saying you are officially fabulous.
Regular donations help us run our charity because it is an amount we can rely on and budget for.